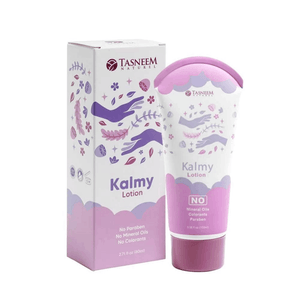 Tasneem Naturel Kalmy Lotion
This Lotion is formulated with variety of natural ingredients and essential oils such as Marjoram, Shea Butter, Roman Chamomile, Sweet Orange, Geranium, Bergamot and Tangerine. It help to calm, relieve tantrum and make babies feel more comfortable.
HOW TO USE:
Massage gently over entire body. Use under adult supervision.